Emeralds
For all sorts of Emeralds, the only trusted source on internet.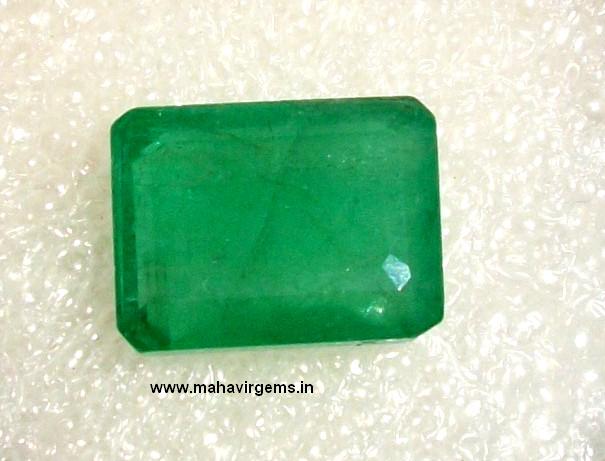 Please feel free to contact us if you fail to find your required size or specification of any Emeralds.
We provide Emerald gemstone, which is related to the planet Mercury as per vedic astrology. The assortment of Emerald Stone comprises of varied dimensions, thus ensuring that our esteemed clients are fully satisfied. The company ensures all its customer that only superior quality Emerald gemstone is offered for sale to the market. Our Emerald gemstones are supplied in secured packing at economical prices. It is a velvety green gemstone in color. Sourced from the reliable & recognized miners of zambia, columbia, and indian mines, this emerald is appreciated for its radiance, smooth finish and natural texture. It is also known as panna in hindi which is derived from a Persian word and in Greek known as "Smaragdos". In ancient years, emerald mines were found by the red sea in Egypt and were commonly called Cleopatra's Emerald Mines. The green color of emeralds is soothing to the eyes and relives eye strain. Since emeralds are filled with oil, over the time this oil evaporates and gives the stone a brown, white or yellowish appearance.
AS PER VEDIC ASTROLOGY:
This gemstone is supposed to strengthen and harmonize the positive influence of mercury or buddha. Apart from these, it is also beneficial for influencing learning, communication, confidence, writing, drawing, trade, humor, wit, , discrimination, diplomacy, intellect, intelligence, education, speech, teaching and commerce.
#certified #natural #emerald #online #budh #astrological #gemstones #emerald #gemstones #natural #emerald #gems #natural #color #emerald #gems #real #untreated #emeralds #Colombian #Zambian #fine #Brazilian #genuine #unoiled #gemstones #untreated #faceted #green #beryl #mahavirgems #mahavir #Mumbai #India #Panna #Pachu #Markat #Gem_for_Planet_Mercury #mercury
---
Showing 1 to 15 of 15 (1 Pages)